Merton 100: Living the Legacy
Speakers
---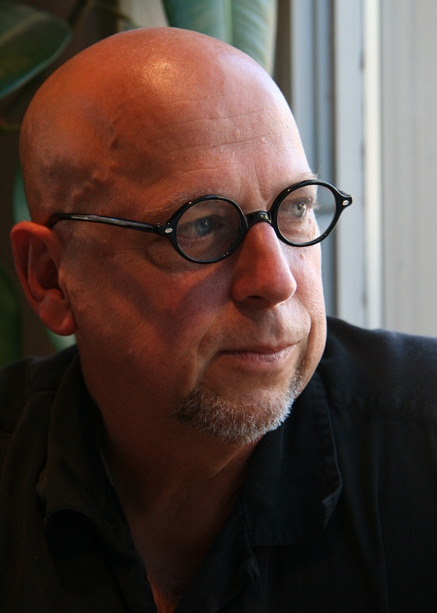 David J. Belcastro is Professor of Religious Studies at Capital University in Columbus, OH. He is a co-editor of The Merton Annual and President of the International Thomas Merton Society.
---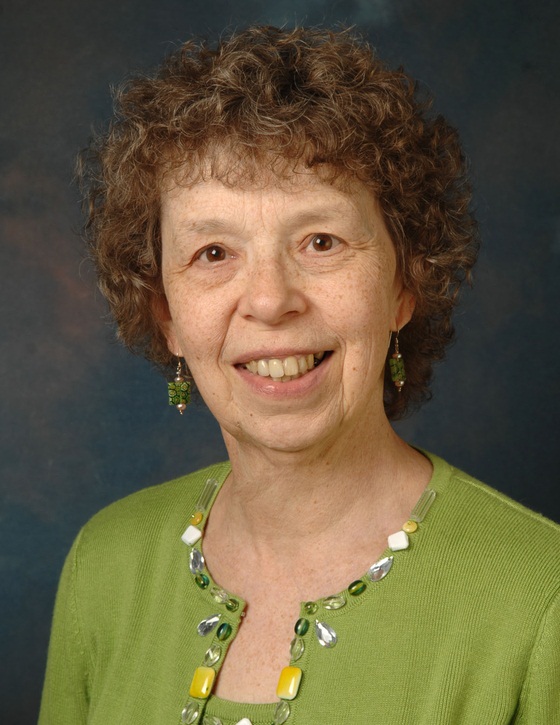 Christine M. Bochen is a founding member and past president of ITMS. She has taught Merton in a variety of settings, as well as edited a volume of Merton's journals, several volumes of Merton's letters, and an anthology of Merton's writings as well as co-authored, with William H. Shannon and Patrick O'Connell, The Thomas Merton Encyclopedia.
---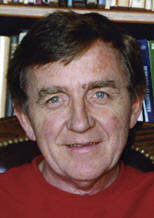 James Finley Ph.D. lived as a monk at the cloistered Trappist monastery of the Abbey of Gethsemani in Kentucky, where the world-renowned monk and author, Thomas Merton, was his spiritual director.

James Finley leads retreats and workshops throughout the United States and Canada, attracting men and women from all religious traditions who seek to live a contemplative way of life in the midst of today's busy world. He is also a clinical psychologist in private practice with his wife in Santa Monica, California.

James Finley is the author of: Merton's Palace of Nowhere, The Contemplative Heart and Christian Meditation: Experiencing the Presence of God.
---
Sidney Griffith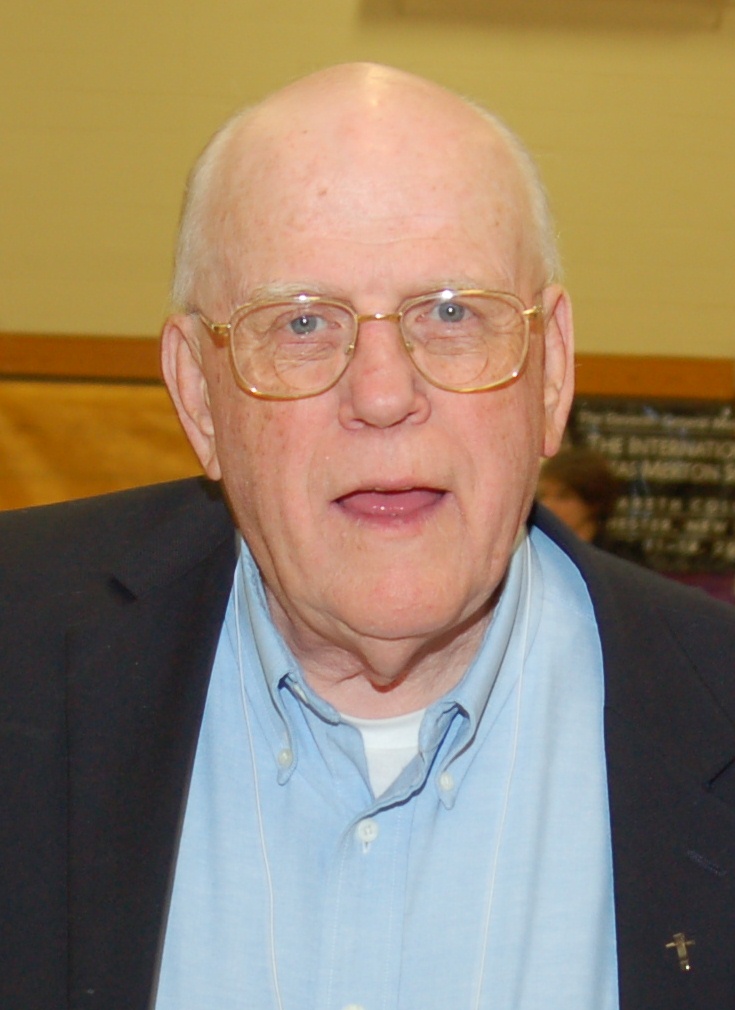 Sidney Griffith is professor of Syriac patristics and Christian Arabic at The Catholic University of America. The former chair of the university's department of Semitic and Egyptian languages and literatures and the former director of its graduate program in early Christian studies, he serves as secretary of CU's Institute of Christian Oriental Research. He earned undergraduate degrees in philosophy and sacred theology at Holy Trinity Mission Seminary and was ordained a Roman Catholic priest in 1965.
After earning a master's degree in library science and a licentiate in theology at CU, he received his Ph.D. in Syriac and medieval Arabic from the university in 1977, the year he joined its faculty. Dr. Griffith has also taught at the Washington Theological Union and been a visiting professor at Princeton Theological Seminary. A former president of the Byzantine Studies Conference and the North American Patristic Society, he has been a fellow at the Dumbarton Oaks Center for Byzantine Studies and the Institute for Advanced Studies at The Hebrew University of Jerusalem.
He serves as co-editor of Early Christian Texts in Translation, a monographic series published by Peeters in Leuven, Belgium, as associate editor of the Journal of Early Christian Studies, as consulting editor of Islam and Christian-Muslim Relations, and as a member of the editorial boards of Medieval Encounters: Jewish, Christian, and Muslim Culture in Confluence and Dialogue and the Bulletin of the Royal Institute for Inter-Faith Studies. The author of more than sixty scholarly articles and three books in his field, including The Church in the Shadow of the Mosque: Christians and Muslims in the World of Islam. Dr. Griffith is an editor of The Blackwell Dictionary of Early Christianity (1999).
---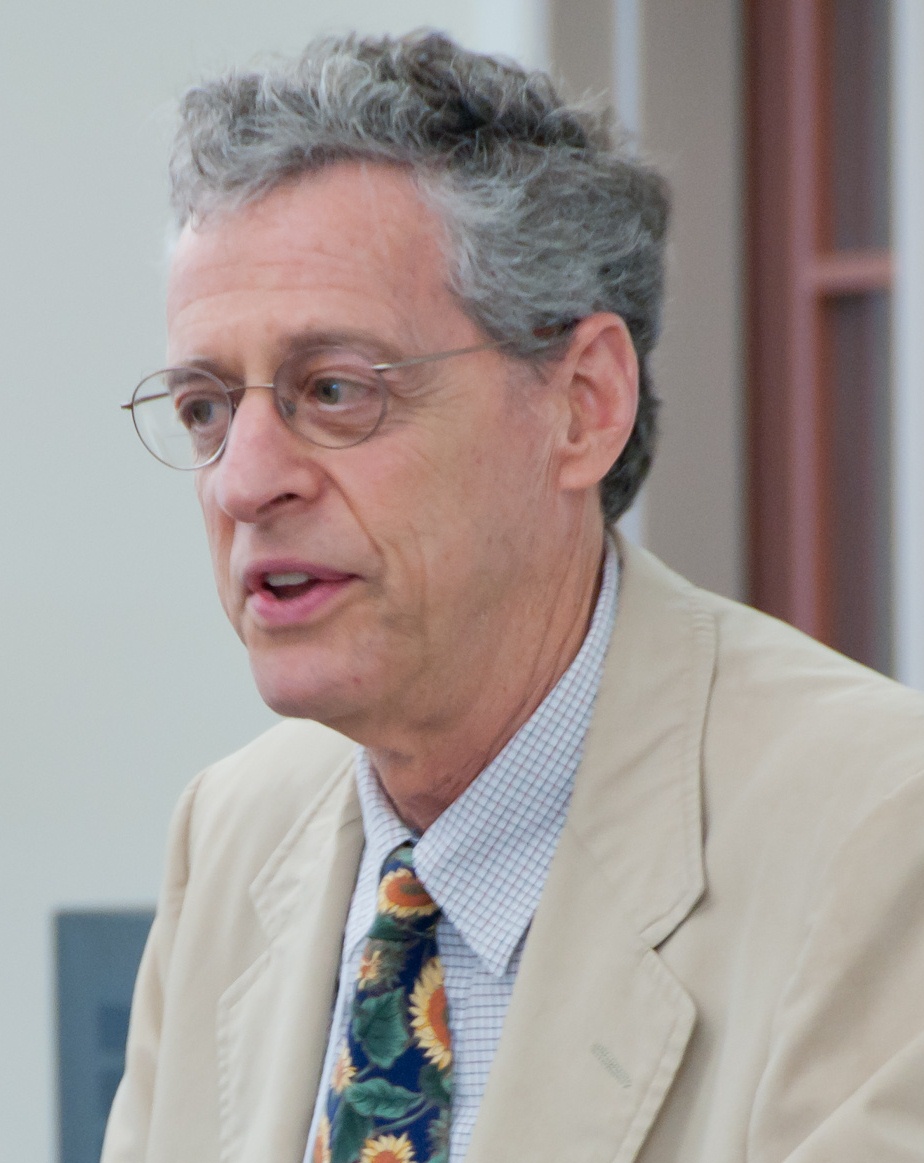 Edward Kaplan is Kaiserman Professor in the Humanities and chair of the Program in Religious Studies at Brandeis University. He is the author of Abraham Joshua Heschel: Prophetic Witness (Yale University Press, 1998); Spiritual Radical: Abraham Joshua Heschel in America, 1940-1972 (Yale University Press, 2007) and Holiness in Words: Abraham Joshua Heschel's Poetics of Piety (State University of New York Press, 1996). He organized the 2002 conference on Thomas Merton and Judaism, the proceedings of which were published as Merton & Judaism: Recognition, Repentance, and Renewal: Holiness in Words (Fons Vitae, 2003).
---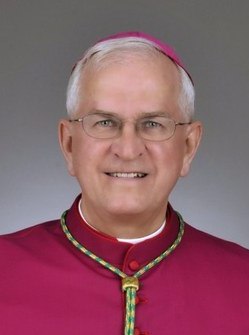 Most Reverend Joseph E. Kurtz, D.D. was appointed as the fourth Archbishop and ninth bishop of the Archdiocese of Louisville on June 12, 2007. Before coming to Louisville, Archbishop Kurtz served as Bishop of Knoxville from 1999 to 2007. Archbishop Kurtz was ordained a priest for the Diocese of Allentown on March 18, 1972. Before becoming Bishop of Knoxville, Archbishop Kurtz served for 27 years in the Diocese of Allentown, Pennsylvania, in charge of social services, diocesan administration, and parish ministry. Elected President of the United States Conference of Catholic Bishops on November 12, 2013, Archbishop Kurtz serves on the executive and administrative committees of that body. In February of 2014, Pope Francis appointed Archbishop Kurtz to the Holy See's Congregation for the Oriental Churches.
---
Charles MacCarthy
Charles MacCarthy trained at Camberwell School of Art and exhibits regularly in London, Shropshire and Herefordshire where he lives. Charles has drawn inspiration from painters of still life, such as Chardin and Morandi as well as from an intimist tradition including artists such as Bonnard and Gwen John. His artistic practice is one of observing and responding to everyday surroundings. Is it possible to combine these two things? "I have been trying and in this the photographs of Thomas Merton have been a wonderful example. The quality of stillness and attention that is to be found in them comes surely from his finding these things in himself."
---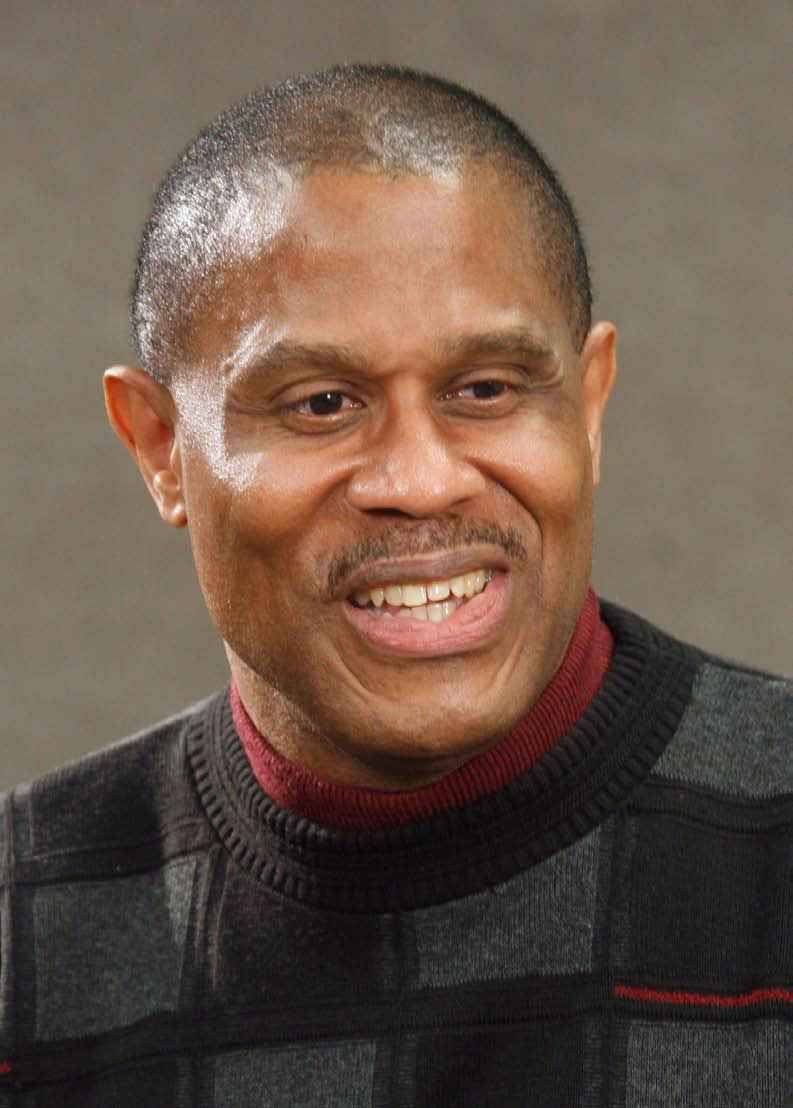 Bryan N. Massingale specializes in social ethics with a focus on Catholic Social Teaching, liberation theologies, African American religious ethics, and racial justice at Marquette University. He is former President of the Catholic Theological Society and past Convener of the Black Catholic Theological Symposium. He is a noted lecturer and commentator on issues of social and racial justice. He has served as a consultant to the U.S. Catholic Conference of Bishops, on issues such as criminal justice, capital punishment, environmental justice, and affirmative action. He has also been a theological consultant to the National Black Catholic Congress, Catholic Charities USA, the Catholic Health Association, and the National Catholic AIDS Network. He is the author of Racial Justice and the Catholic Church.
---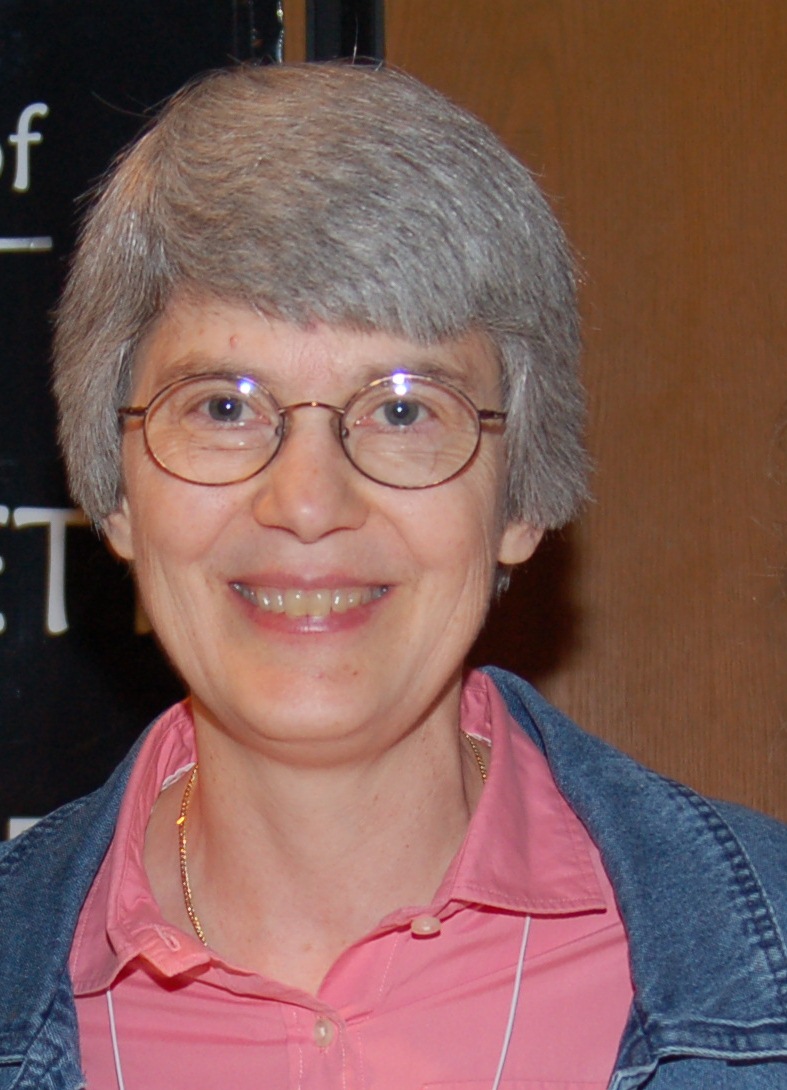 Bonnie Thurston is a founding member, past president and former board member of the ITMS. She is an ordained minister of the Christian Church (Disciples of Christ) and formerly professor of New Testament at Pittsburgh Theological Seminary. She is the editor of Merton and Buddhism (2007), Thomas Merton: On Eastern Meditation, Hidden in the Same Mystery: Thomas Merton and Loretto, and the author of numerous books on scripture and on spirituality, most recently O Taste and See: A Biblical Reflection of Experiencing God, and is now living in solitude in West Virginia.
---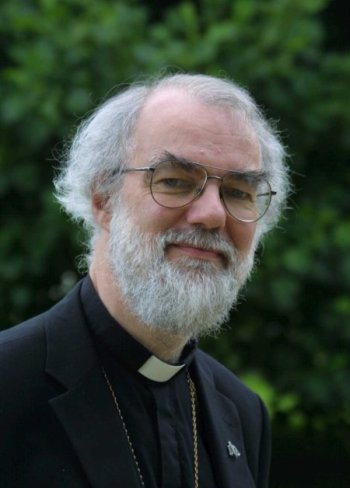 Rowan Williams, Baron Williams of Oystermouth, is an Anglican bishop, poet and theologian. He was the 104th Archbishop of Canterbury, Metropolitan of the Province of Canterbury and Primate of All England, offices he held from December 2002 to December 2012. Williams was previously Bishop of Monmouth and Archbishop of Wales. He spent much of his earlier career as an academic at the Universities of Cambridge and Oxford successively. Apart from Welsh, he speaks or reads nine other languages. Williams stood down as Archbishop of Canterbury on 31 December 2012 and became Master of Magdalene College at Cambridge University in January 2013. Williams is the author of numerous books including On Christian Theology (2000), Arius: Heresy and Tradition (2002), Writing in the Dust: After September 11 (2002), Tokens of Trust: An Introduction to Christian Belief (2007), Dostoevsky: Language, Faith, and Fiction (2008), A Silent Action: Engagements with Thomas Merton (2011), and The Lion's World: A Journey into the Heart of Narnia (2013), along with countless articles, sermons and poetry.
---