Thomas Merton Center Artwork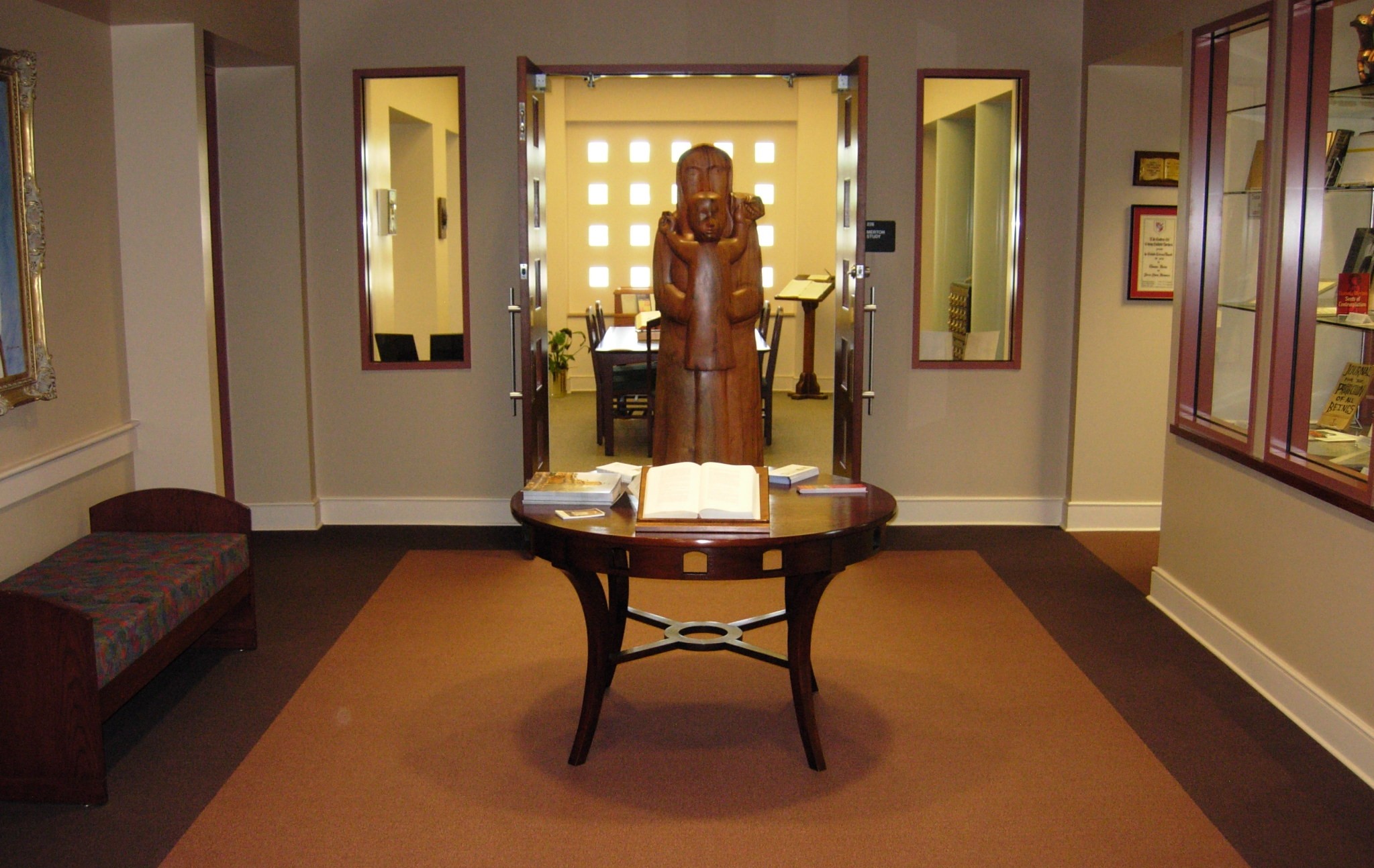 ---
Our Lady of Kazan

Thomas Merton
by Ernest Ranspach

Holy Mother and Child

Holy Prophet Thomas Merton:
Gaudete Christus Est Natus
by William Hart McNichols
Merton - Mirror or Wall
Penny Sisto

Merton by Diane Kahlo
Acrylic, 48" x 48"
Merton's Glance
Penny Sisto
Potraits of Thomas Merton
by Kay Lopez

Merton Writing by his Hermitage, Gethsemani, by Joe McGee

A Vision of the Blessed Mother at Gethsemani by Joe McGee

Merton Dreams of an Asian Hermitage by Joe McGee
Thomas Merton by Bob Lockhart
Centenary Icon by John Giuliani
Merton - After a Photograph by John Howard Griffin
Christopher Todd Mozier
Merton Bust
by Gloria Shrader
"Merton"
by Joseph Malham
Painting of Thomas Merton
by Kathleen Buechler
Bronze Bust of Thomas Merton
by Timothy Schmalz
Painting of Thomas Merton
by Jim Cantrell
"Young Thomas Merton."
Mixed media, found objects.
by Brad Devlin
Portrait of Thomas Merton
by Randall S. Browing
Thomas Merton Mask
Made of steel resins on wire armature, mounted on wood. The patinas are acrylics & waxes.
by Joel Weishaus.
Thomas Merton, sculpted in bronze - Rome, 1973
by W. Brown Morton, III.
"Merton"
by Penny Sisto.
Thomas Merton,
bronze basrelief
by Milly Kaeser
"The Firewatch Quilt"
by Penny Sisto.
Abbey of Gethsemani - August 1962
by Pimon Singhasin.
"The Merton Quilt"
by Penny Sisto.
"Our Lady of Gethsemani with St. Bernard and Fr. Louis"
Triptych by Frank Kelly.
---