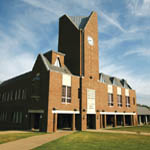 Special guidelines for research visits to the merton center
The Merton Center is currently open Monday-Friday, 9 am - 4 pm, by appointment only. Please call: 502-272-8177/8099 to make an appointment.
All visitor to the Merton Center must fill out the online health screening form found here: Health Screening Form for Visitors.
This form must be completed every day you are visiting. (If you are unable to complete this form remotely, once you arrive on campus you can complete the form using a QR code on the entrance door flier, or by visiting the Office of Public Safety on the ground level of Centro's Treece Hall upon your arrival. If you do not have a thermometer, temperature checks are available from the Office of Public Safety).
Masks/Face Coverings are required of all visitors to the Merton Center.
Social Distancing - maintain at least 6 foot of distance from others when visiting.
Location and parking
The Thomas Merton Center is located on the second floor of the W. L. Lyons Brown Library at the center of the Bellarmine University campus.
Click here for a campus map and directions.
Limited parking for visitors is available in front of Horrigan Hall, the main administration building on campus. If there is no visitor parking available then just find a parking place and go either to the reception desk or the security office in Horrigan Hall to get a temporary parking permit.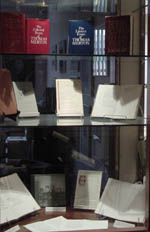 Campus and Hotel accommodation,
and transportation options
Limited student residential accommodation is sometimes available on the campus for out-of-town researchers. Further details of this can be obtained from Reservations. Telephone: (502) 272 8100.
Local Hotel Information:

Holiday Inn Express (Airport East) - 502-456-4411
Brown Hotel (Downtown) - 1-800-555-8000
Wingate by Wyndham (Airport East) - 502-473-0000
Red Roof Inn (Airport East) - 502-456-2993
21c Museum Hotel (Downtown) - 1-877-217-6400
Seelbach Hilton (Downtown) - 502-585-3200
Special rates may be available for those attending events at Bellarmine University. Please ask when booking.
Limited public transport is available, but there is a city bus that stops on Newburg Road, close to the Holiday Inn Express, Red Roof Inn and Wingate, and stops close to Bellarmine University. For further information please visit: http://www.ridetarc.org/ and the timetable covering this route can be downloaded at:
https://www.ridetarc.org/docs/default-source/route-documents/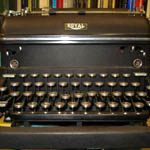 contact information
For questions about Thomas Merton, the Thomas Merton Center, research project information, the Merton archives, or about joining the International Thomas Merton Society, please contact:


Dr Paul M Pearson
Director and Archivist
The Thomas Merton Center
Bellarmine University
2001 Newburg Road
Louisville, Kentucky 40205
(502)-272-8177
FAX:(502)-272-8452
pmpearson@bellarmine.edu
Mark C. Meade
Assistant Director
The Thomas Merton Center
Bellarmine University
2001 Newburg Road
Louisville, Kentucky 40205
(502)-272-8187
FAX:(502)-272-8452
mmeade@bellarmine.edu