Forthcoming Events
---
18th Annual Thomas Merton Black History Month Lecture
"Thelonious and the Monk:
The Musicality of Thomas Merton and its Meaning for our Moment."
with
Raymond Carr
February 20, 2024 at 7 pm
Hilary's, Centro, Bellarmine University
Free & Open to the Public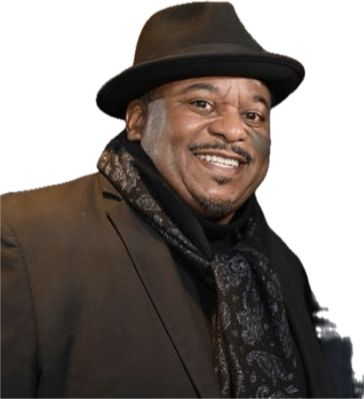 Raymond Carr is an international public theologian. His research interests are theologically ecumenical, historically sensitive, and radically inclusive. Raymond is a visiting professor at Harvard Divinity School and a research associate and director of the "Codex Charles H. Long Papers Project" at the Moses Mesoamerican Archive and Research Project at Harvard University. He is a veteran of the United States Air Force and an experienced classroom professor, having served as an assistant professor of Theology and Ethics at Pepperdine University from 2012-2019 and an international visiting professor in Heidelberg, Germany; Lausanne, Switzerland; and Shanghai, China. He is president elect of the Society for the Study of Black Religion. ​
During his tenure in the academy, Raymond has received several distinctions in scholarship and teaching, including the pre-tenure teacher of the year award at Pepperdine University. He has published and presented papers on theological aesthetics, theomusicology, and black religion. He complements his teaching, writing, and lectures with involvement in ENGAGE: A Youth Theology Initiative—a Lilly Funded pre-college program at Lipscomb University—guiding students who are interested in constructive theology and politics. He has a forthcoming trilogy in theological aesthetics called Theology in the Mode of Monk: An Aesthetics of Barth and Cone on Revelation and Freedom (Cascade, 2024). The project employs the music of Thelonious Monk as a form of parabolic suggestiveness in order to advance the thinking of Karl Barth, the Swiss Protestant theologian, and James Cone, the father of Black Theology. Cornel West has described Dr. Carr as "one of the few groundbreaking and path-blazing theologians of his generation," describing his forthcoming trilogy as "magisterial" and a work that "gives us new terrain in our grim and dim times." To learn more about Raymond visit www.raymondcarr.com.
---
Thomas Merton with Road Scholar Program
Road Scholar Program "Week with Thomas Merton"
For information about future Merton Road Scholar programs details contact Abigail Walsh on (502) 272 8166 or by e-mail: awalsh03@bellarmine.edu or visit the Road Scholar website.
Read about "A Week with Thomas Merton" in the Bellarmine Magazine.
---
Merton and Me - A Living Trinity
A Retreat Day with Douglas Hertler
Postponed - New Date to be Announced.
10 am - 4.30 pm
Our Lady of the Woods Chapter, Bellarmine University
Booking Required - Details to Follow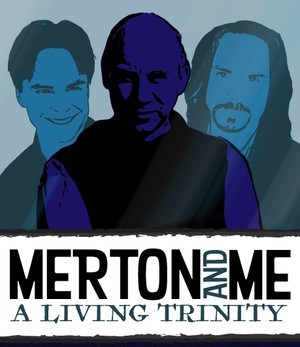 Douglas Hertler, also known as Doug Lory, is a graduate of Monmouth University in Long Branch NJ where he received a BA in Speech/Communication/Theater. His career has spanned virtually every facet of the acting industry, including TV, Film, & Theater, and he is a member of SAG-AFTRA and AEA, the two professional actor's unions in the U.S. He is on the faculty of Fordham University School of Law where he works as an actor/educator, role playing with student attorneys in both client interview simulations as well as trial law examinations, exploring the intangible components of interpersonal and group communication. He works as a licensed tour guide in New York City, having shared with tens of thousands of visitors for almost 20 years, the exciting, inspiring, and sometimes tragic history of a city which counts the ethnic and religious diversity of the world as its citizenry. He is a member of the International Thomas Merton Society (ITMS), the ITMS NYC Chapter, as well as a member of the American Teilhard Association.
Merton and Me - A Living Trinity, is an act of storytelling which explores the dynamics of the false self as seen through the eyes of an actor whose very vocation called him to become someone other than himself. Written and presented by Douglas Hertler (known professionally as Doug Lory), it depicts his unexpected and life-changing encounter with the writings of Thomas Merton, most notably Merton's classic No Man Is an Island. While the conflicting personalities of Douglas Hertler and Doug Lory struggle to understand the true nature of their respective identities, Thomas Merton appears and reappears, creating a synergy of spirit and psyche that serves as a mirror into the soul.
Co-sponsored by: Campus Ministry, Bellarmine University and Louisville ITMS Chapter
---
17th Annual Thomas Merton Black History Month Lecture
Thomas Merton's Letters to a White Liberal,
In a Black Queer Key
by
Craig A. Ford, Jr.
Recorded February 21st 2023 at 7 pm
Audio Recording available at:
http://merton.org/Research/AV/TMBHM/Ford-2023.mp3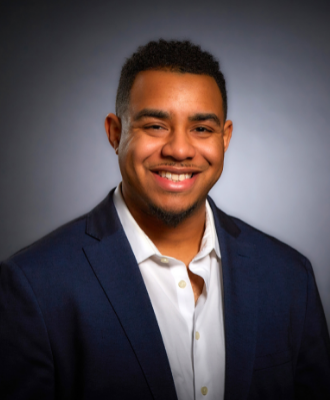 Craig A. Ford, Jr., joined the faculty at St. Norbert College in August 2019. A moral theologian, Professor Ford writes at the intersection of the Catholic moral tradition, queer theory and critical race theory, with a particular interest in reclaiming an epistemology of pleasure in the discernment of the natural law. A scholar-activist, Professor Ford is a sought-out speaker for sexuality and racial justice workshops and seminars, and his current book project seeks to articulate a new theology of sex and gender for the Roman Catholic tradition. Professor Ford enjoys working with students whose research projects engage Catholic and other Christian traditions as critical resources for continuing to reflect upon questions of gender, race, sexuality and social justice – both historically and for the future.
In this lecture, Dr. Ford returns us to Merton's famous anti-racist essay, "Letters to a White Liberal," where he not only seeks to place Merton's work into deeper conversation with anti-racist work more generally, but he also seeks to extend and challenge the trajectory of Merton's thought as the Church confronts the forces of homophobia and transphobia in our day. To do this, Dr. Ford will place Merton's work in dialogue with black queer voices past and present.
---
16th Annual Thomas Merton Black History Month Lecture
Uncovering a Hidden Wholeness:
The Essence of Unity and Thomas Merton's Hope for the Human Race

Sophfronia Scott
Recorded February 22nd 2022.
Audio Recording available at:
http://merton.org/Research/AV/TMBHM/Scott-2022.mp3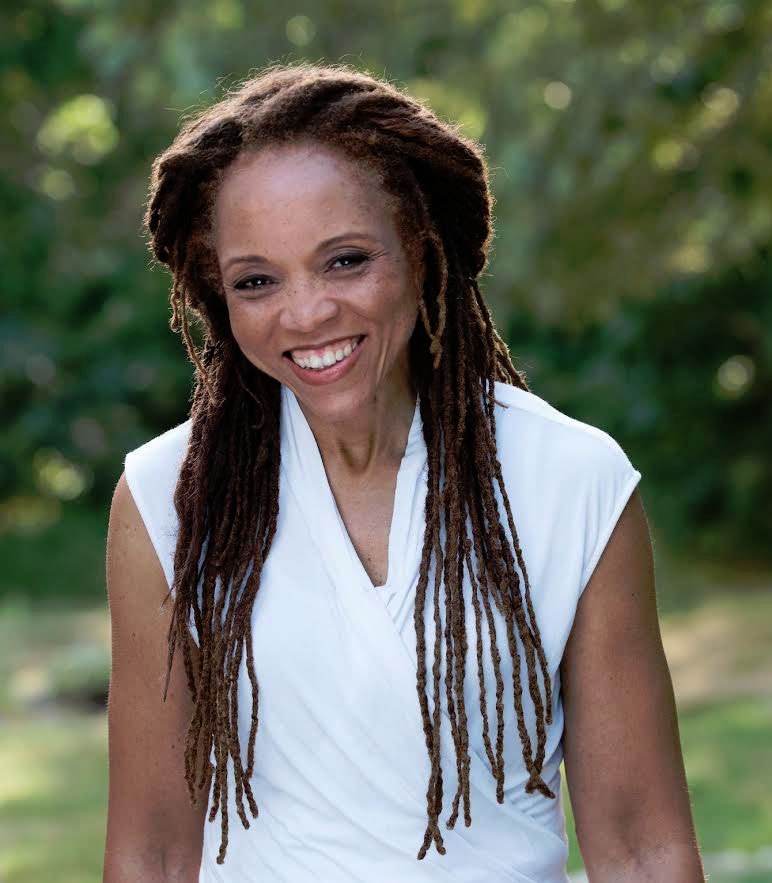 Sophfronia Scott grew up in Lorain, Ohio, a hometown she shares with author Toni Morrison. She holds a BA in English from Harvard and an MFA in writing from Vermont College of Fine Arts. She began her career as an award-winning magazine journalist for Time, where she co-authored the groundbreaking cover story "Twentysomething," the first study identifying the demographic group known as Generation X, and People. When her first novel, All I Need to Get By, was published by St. Martin's Press in 2004 Sophfronia was nominated for best new author at the African American Literary Awards and hailed by Professor Henry Louis Gates, Jr. as "potentially one of the best writers of her generation."
Her latest novel is Unforgivable Love (William Morrow). She's also the author of an essay collection, Love's Long Line, from Ohio State University Press's Mad Creek Books and a memoir, This Child of Faith: Raising a Spiritual Child in a Secular World, co-written with her son Tain, from Paraclete Press. Her essays, short stories, and articles have appeared in Killens Review of Arts & Letters, Saranac Review, Numéro Cinq, Ruminate, NewYorkTimes.com, Barnstorm Literary Journal, Sleet Magazine, More, and O, The Oprah Magazine. Her essay "Why I Didn't Go to the Firehouse" is listed among the Notables in Best American Essays 2017. Her most recent book, The Seeker and the Monk: Everyday Conversations with Thomas Merton, was published in March 2021 from Broadleaf Books.
Sophfronia is the recipient of a 2020 Artist Fellowship Grant from the Connecticut Office of the Arts. She was recently named the director of a new low-residency MFA in Creative Writing program being launched at a college in Michigan. Sophfronia has taught at Regis University's Mile High MFA and Bay Path University's MFA in Creative Nonfiction. She's also delivered craft talks and held workshops at the Yale Writers' Workshop, Meacham Writers' Workshop, and the Hobart Festival of Women Writers. She lives in Sandy Hook, Connecticut where she continues to fight a losing battle against the weeds in her flower beds.
---
15th Annual Thomas Merton Black History Month Lecture

"Lead Me, Guide Me":
The Gift of Black Catholics to the Universal Church
Chris Pramuk
February 21st 2021 - 3 pm. (EST)
Free and Open to the Public
The Recording of this Lecture can be Viewed at:
http://merton.org/Events/TMBHM15.aspx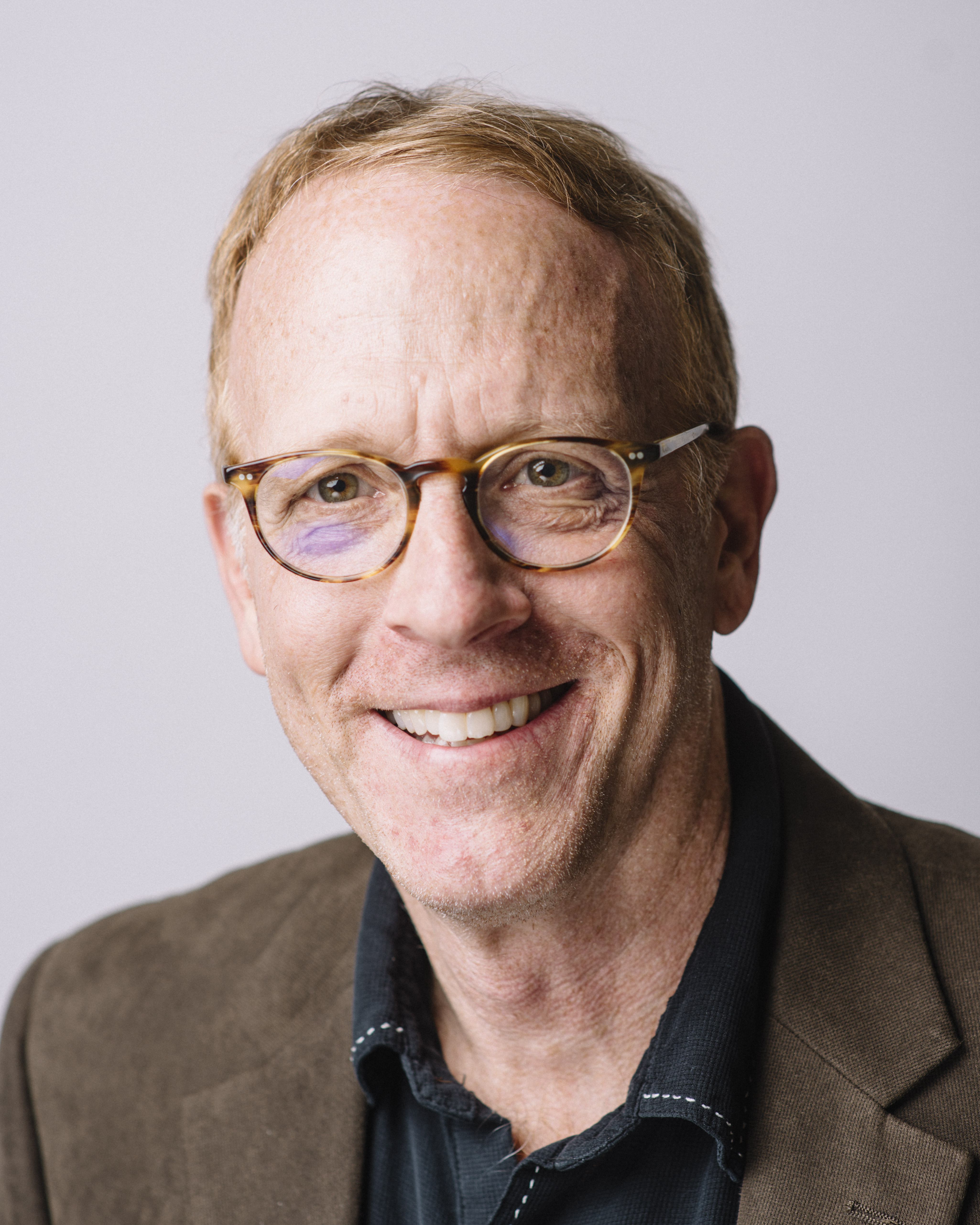 Through oral history, poetry, and sacred song, Dr. Pramuk explores the dynamics of faith in the witness of Black Catholics in the United States. Their gift is an enduring gift of wisdom, as Thomas Merton describes it, an "attunement of opposite tensions" born in the crucible of African American experience and the Psalmist's faith that God can "make a way out of no way."
Dr. Christopher Pramuk is Regis University Chair of Ignatian Thought and Imagination, and an Associate Professor of Theology, where he teaches courses in theology and spirituality. He is the author of six books, including two award-winning studies of the famed Catholic monk and spiritual writer Thomas Merton, as well as Hope Sings, So Beautiful: Graced Encounters Across the Color Line, a meditation on race relations in society and church. Chris's latest book, The Artist Alive: Explorations in Music, Art, and Theology, draws from his many years of using music, poetry, and the arts in the classroom. Chris lectures widely around the country and has led retreats on topics such as racial justice, Ignatian spirituality, and the witness of Thomas Merton.
Co-sponsored by: Campus Ministry, Bellarmine University, Magee Christian Education Foundation and Louisville ITMS Chapter
---
'the sacrament of advent': Thomas Merton's Lessons and carols


Listen to Bonnie Thurston's talk:
'The Sacrament of Advent': Thomas Merton's Lessons and Carols
Clarinet solo by Anderson Reeves.
Recorded at Our Lady of the Woods Chapel on Friday 9th December, 2016
Bonnie B. Thurston is a founding member, past president and former board member of the ITMS. She is an ordained minister of the Christian Church (Disciples of Christ) and formerly professor of New Testament at Pittsburgh Theological Seminary. She is the editor of Merton and Buddhism (2007), Thomas Merton: On Eastern Meditation, Hidden in the Same Mystery: Thomas Merton and Loretto, and the author of numerous books on scripture and on spirituality, most recently Hidden in God: Discovering the Desert Vision of Charles de Foucauld, Practicing Silence: New and Selected Verses, A Place to Pay Attention, O Taste and See: A Biblical Reflection of Experiencing God, and is now living in solitude in West Virginia.
---
The Paradox of Place: Thomas Merton's Photography

The exhibit of Merton's photographs celebrating the 40th Anniversary (1963-2003) of the Thomas Merton Collection at Bellarmine University is now a permanent exhibit displayed in the W. L. Lyons Brown Library on the Bellarmine University campus. This exhibit focuses on the places Merton visited in his final travels of 1968 including California, Alaska and Asia and the contrast with his photographs of Gethsemani and his hermitage.
---
Financial assistance is needed to assist with funding these special events at the Thomas Merton Center. If you would be interested in assisting with funding, or becoming a major sponsor for one of these events please contact:
Dr Paul Pearson on (502) 272 8177 or by e-mail: pmpearson@bellarmine.edu