Forthcoming Events
---
Thomas Merton with Road Scholar Program
Road Scholar Program "Week with Thomas Merton"
The Spring 2018 Merton Road Scholar [elderhostel] week will take place from Sunday 11th March until Friday 16th March, 2018. For further details contact Linda Bailey on (502) 272 8161 or by e-mail: lbailey@bellarmine.edu or visit the Road Scholar website.
The Fall 2018 "Week with Merton" will be from October 21st - 26th, 2018.
Read about "A Week with Thomas Merton" in the Bellarmine Magazine.
---

Thomas Merton on Nonviolence
by Vanessa F.Hurst
Tuesdays 6th, 13th, 20th and 27th March, 2018 - 6.30 pm - 8.00 pm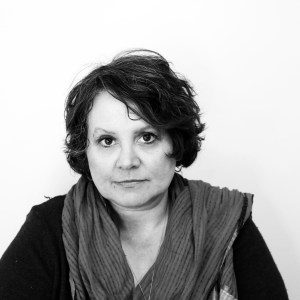 What is nonviolence really? For Thomas Merton it was an active, effective resistance to evil at its souce. Using the writings of Thomas Merton and other nonviolent resisters, we'll explore how external violence is rooted in internal violence. Incorporating the three elements of courage, awareness, and compassion, we'll examine a paradigm of nonviolent action and identify was to incorporate this paradigm into our lived experience.
Vanessa F. Hurst was executive director of the Thomas Merton Institute for Contemplative Living. She is a contemplative, Neural Synchroncy facilitator, and mindful coach. She is author of Engaging Compassion Through Intent and Action and A Constellation of Connections: Contemplative Relationships.
Tuition: $69.00
Register online at https://www.bellarmine.edu/ce/EnrichmentCoursespg/
---
We Are All Shining Like the Sun
Sunday 18th March, 3 pm

Louisville Islamic Center, River Road Mosque
4007 River Road, Louisville 40207
Celebrating the 60th Anniversary of Thomas Merton's
Louisville Epiphany
March 18th, 1958 - March 18th, 2018
Join us as:
Mayor Greg Fisher speaks about Merton's Epiphany and it's importance to the city of Louisville.
Brother Paul Quenon, a monk at the Abbey of Gethsemani and a former student of Merton's, talks about how Islamic spirituality has shaped his own life as a Catholic monk.
Imam Mohammed Wasif Iqbal addresses Merton's experience at the corner of 4th and Walnut and its relevance for Muslims in Louisville.
Followed by light refreshments.
Brother Paul Quenon has been a monk of the Abbey of Gethsemani for 58 years. He received his initial training under Thomas Merton. Originally from West Virginia, his poetic publications continue Merton's lyrical celebration of community life and solitude, silent meditation and love of natural things in the monastic countryside -- and above all, love of the Mystery that overshadows us all. Paul's most recently published poems are Unquiet Vigil (2014); The Art of Pausing (2013) and Bells of the Hours (2014). He is a cantor, a community cook and photographer.

Mayor Greg Fischer is in his second term as Louisville's 50th Mayor. He was named a Public Official of the Year from Governing magazine in 2013. A 2016 Politico survey named him as the most innovative mayor in America, and in June 2017. Mayor Fischer graduated from Trinity High School and Vanderbilt University. Fischer is a longtime entrepreneur who started several businesses, including SerVend International and Iceberg Ventures.

Imam Mohammed Wasif Iqbal grew up in Baltimore, MD and started studying the Quran at a very young age. He was able to memorize the entire Quran by the age of 13. Imam Wasif continued his studies at Darul Uloom Al Madania in Buffalo, NY. After eight years, he received Ijaazaat in various Islamic Sciences He graduated in 2008 with a Masters in Islamic Studies and has been serving as the Imam at the Louisville Islamic Center ever since.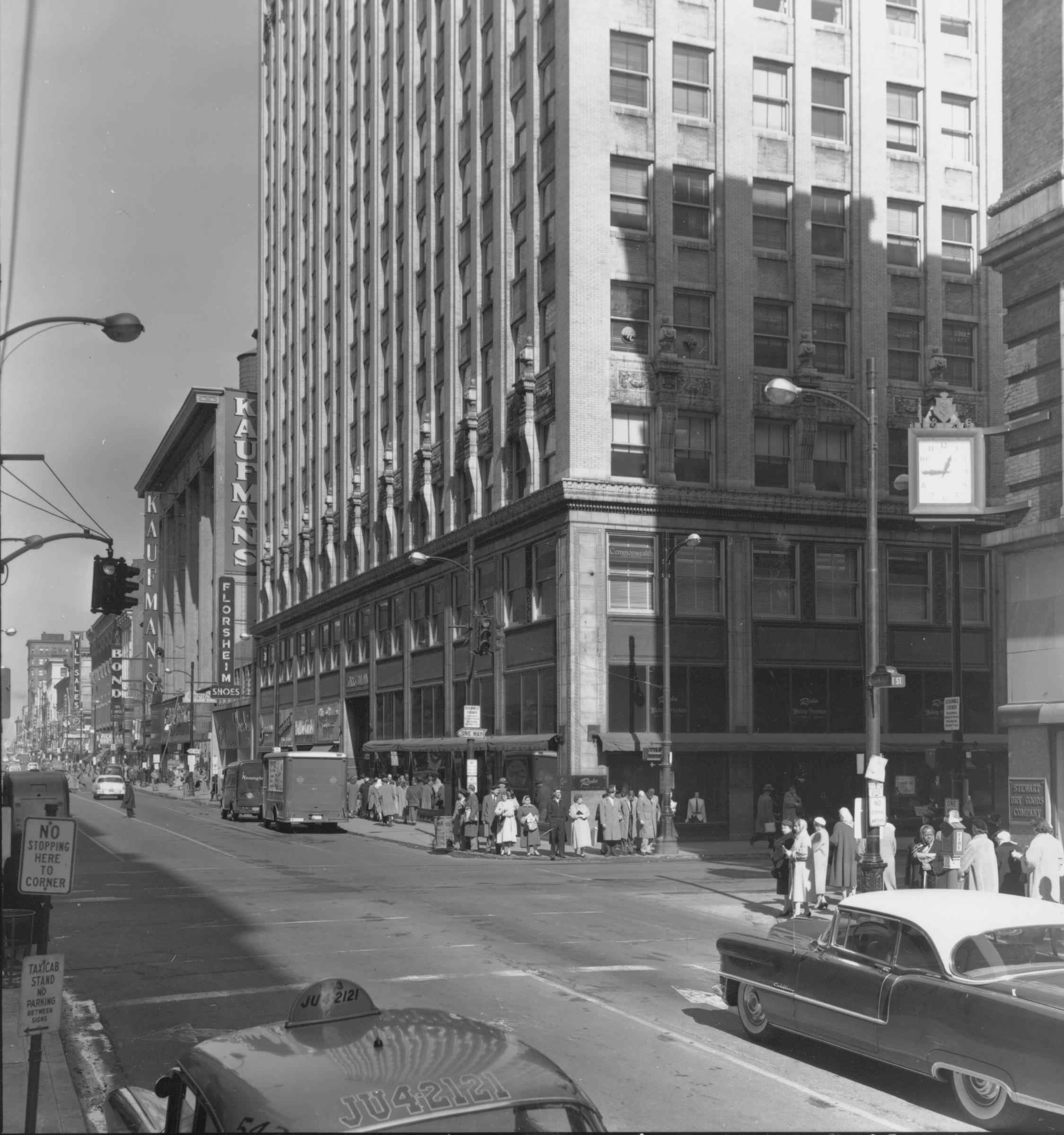 March 18th, 2018 marks the 60th anniversary of Thomas Merton's famous, and often quoted, Louisville epiphany:
In Louisville, at the corner of Fourth and Walnut, in the center of the shopping district, I was suddenly overwhelmed with the realization that I loved all those people, that they were mine and I theirs, that we could not be alien to one another even though we were total strangers … There is no way of telling people that they are all walking around shining like the sun.
Conjectures of a Guilty Bystander
This moment marked a pivotal moment in the monastic life of Thomas Merton as he turned from the world denying monk of The Seven Storey Mountain to the world embracing monk of the sixties as he began addressing many of the major issues of that time, some of which are as relevant today as when he penned them, if not more so.
The early sixties saw Merton's most intense writings on war, the nuclear arms race, the cold war, racism, and other issues. When he was silenced from writing on issues of war and peace and he was banned from banned from publishing his recently completed book Peace in a Post-Christian Era he started to circulate mimeographed copies of these banned writings, including his famous Cold War Letters.
After Merton's experience in Louisville that day he would write to James Baldwin saying: "I am therefore not completely human until I have found myself in my African and Asian and Indonesian brother because he has the part of humanity which I lack."
---
Austen Ivereigh
September 27th, 2018 at 7 pm
Frazier Hall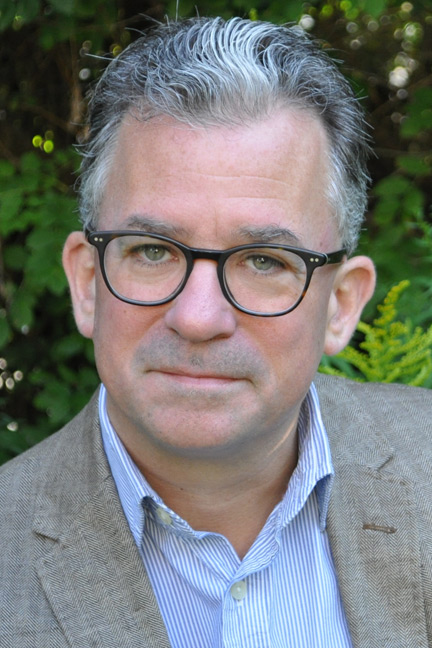 Austen Ivereigh is a British writer, journalist, and commentator on religious and political affairs who holds a PhD from Oxford University. A former deputy editor of The Tablet and later Director for Public Affairs of the former Archbishop of Westminster, Cardinal Cormac Murphy-O'Connor, his work appears regularly in the Jesuit magazine America and in many other periodicals. He is well known on British media, especially on the BBC, Sky, ITV and Al-Jazeera, as a Catholic commentator. He is also the author of The Great Reformer: Francis and the Making of a Radical Pope (Henry Holt and Co., 2014).
---
Awakening the Creative Spirit:
A Day Inspired by Thomas Merton
October 20th, 2018
Bellarmine University
Join the ITMS Louisville Chapter and the Thomas Merton Center at Bellarmine University for a day long celebration of Thomas Merton's life and thought.
The day will include a keynote address by Robert Ellsberg, Gethsemani Monks who knew Merton, as well as Art, Film, Music and Poetry.
---
Elizabeth Johnson
2018 Vernon Robertson Lecture
October 23rd, 2018 at 7 pm
Frazier Hall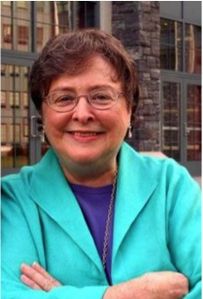 Elizabeth Johnson, Distinguished Professor of Theology at Fordham University, grew up in Brooklyn, New York, and joined the religious order of the Sisters of Saint Joseph whose motherhouse is in Brentwood, Long Island, NY. As a young sister the Second Vatican Council energized her interest in matters theological.
After receiving a PhD in theology from Catholic University of America, she taught at that university for ten years before moving to Fordham University where she teaches in both graduate and undergraduate programs. Professor, mentor, writer, editor, and public lecturer at home and abroad, she is a former president of the Catholic Theological Society of America, and a former president of the American Theological Society. She was awarded Fordham University's Teaching Award in 1998 and Professor of the Year Award in 2011.
Dr. Johnson has received fifteen honorary doctorates, the John Courtney Murray Award for distinguished achievement in theology, and numerous other accolades. Her book She Who Is garnered several honors, most notably the Grawemeyer Award in Religion. Her work has been translated into thirteen languages.
---
Tibetan Sacred Sand Mandala
by Monks of Drepung Gomang Monastery
December 3rd - 7th, 2018
Daily 10 am - 5 pm
Thomas Merton Center

Opening Ceremony: December 3rd at 11.00 am
Closing Ceremony: December 10th at 11.00 am
---
Bishop Robert Barron
December 9th, 2018 - 3 pm
Frazier Hall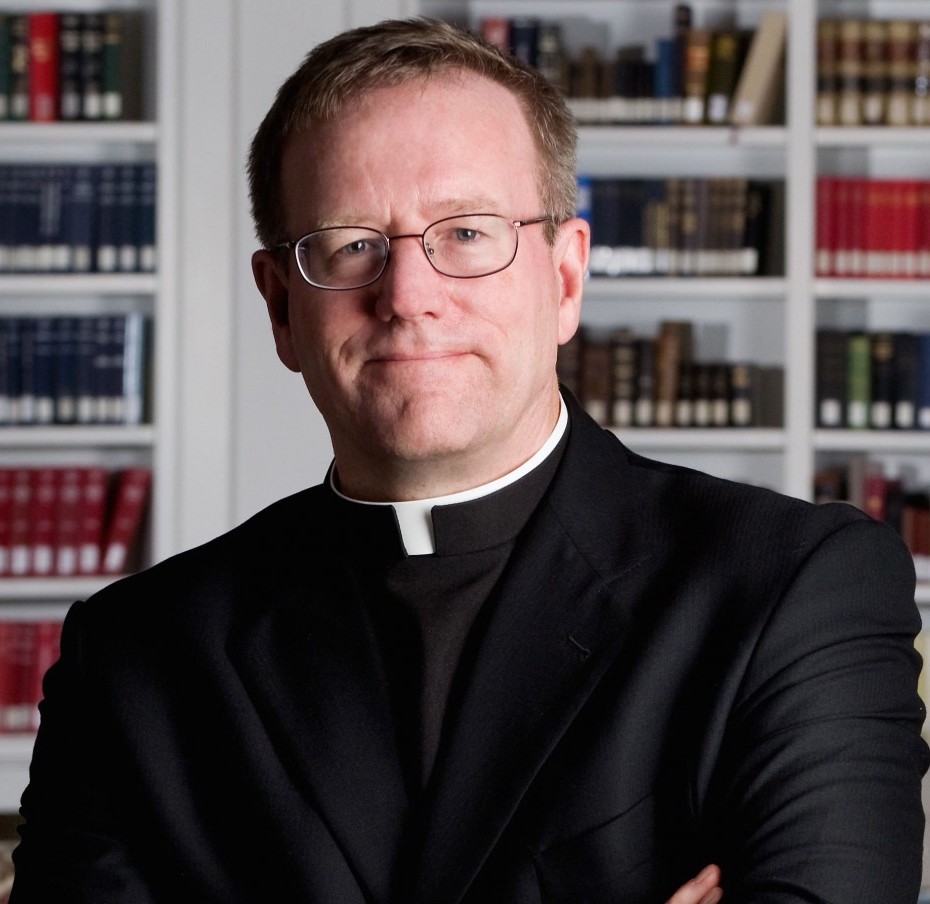 Bishop Robert Barron is the founder of Word on Fire Catholic Ministries and Auxiliary Bishop of the Archdiocese of Los Angeles. He is also the host of Catholicism, a groundbreaking, award-winning documentary about the Catholic Faith, which aired on PBS.
Bishop Barron is a #1 Amazon bestselling author and has published numerous books, essays, and articles on theology and the spiritual life. He is a religion correspondent for NBC and has also appeared on FOX News, CNN, and EWTN.
---
December 10th, 2018 - 7 pm
Cathedral of the Assumption
Mass to mark the 50th Anniversary of the death of
Thomas Merton on December 10th, 1968.
Celebrant: Rt. Rev. Joseph E. Kurtz, Archbishop of Louisville.
Homilist: Rt. Rev. Robert Barron, Auxiliary Bishop, Los Angeles.
Concelebrant: Elias Dietz, OCSO., Abbot of Our Lady of Gethsemani.
---
'the sacrament of advent': Thomas Merton's Lessons and carols


Listen to Bonnie Thurston's talk:
'The Sacrament of Advent': Thomas Merton's Lessons and Carols
Clarinet solo by Anderson Reeves.
Recorded at Our Lady of the Woods Chapel on Friday 9th December, 2016
Bonnie B. Thurston is a founding member, past president and former board member of the ITMS. She is an ordained minister of the Christian Church (Disciples of Christ) and formerly professor of New Testament at Pittsburgh Theological Seminary. She is the editor of Merton and Buddhism (2007), Thomas Merton: On Eastern Meditation, Hidden in the Same Mystery: Thomas Merton and Loretto, and the author of numerous books on scripture and on spirituality, most recently Hidden in God: Discovering the Desert Vision of Charles de Foucauld, Practicing Silence: New and Selected Verses, A Place to Pay Attention, O Taste and See: A Biblical Reflection of Experiencing God, and is now living in solitude in West Virginia.
---
The Paradox of Place: Thomas Merton's Photography

The exhibit of Merton's photographs celebrating the 40th Anniversary (1963-2003) of the Thomas Merton Collection at Bellarmine University is now a permanent exhibit displayed in the W. L. Lyons Brown Library on the Bellarmine University campus. This exhibit focuses on the places Merton visited in his final travels of 1968 including California, Alaska and Asia and the contrast with his photographs of Gethsemani and his hermitage.
---
Financial assistance is needed to assist with funding these special events at the Thomas Merton Center. If you would be interested in assisting with funding, or becoming a major sponsor for one of these events please contact:
Dr Paul Pearson on (502) 272 8177 or by e-mail: pmpearson@bellarmine.edu