Tuesdays With Merton
A webinar series presented by the International Thomas Merton Society and the Bernardin Center at Catholic Theological Union on the second Tuesday of each month. Free and open to the public. Registration required.
Recordings of the webinars will be available on the Tuesdays with Merton YouTube Channel within a few days of their broadcast: Tuesdays with Merton YouTube Channel. Audio-only versions also will be available later via podcast.
---
If you're enjoying these free webinars why not consider supporting the work of the ITMS by becoming a member or making a donation.
---
---
Previous Tuesdays with Merton Webinars:
For Further Details go to: TWM - Archive
---
An Army that Sheds No Blood: Thomas Merton's Response to War
June 8, 2021, 8 PM EST REGISTER HERE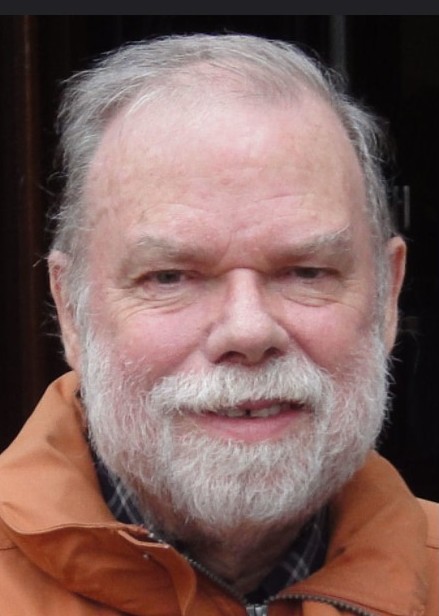 Clement of Alexandria, in his Protreptikos (Greek for "persuasion"), defined the Church as "an army that sheds no blood." This phrase struck Thomas Merton with special force. It greatly distressed him that so many of his Christian contemporaries were advocates of war and even saw nuclear weapons as enjoying God's blessing. This session will discuss Merton's engagement in peacemaking and his close ties with Dorothy Day and others who were at war with war.
Jim Forest has spent a lifetime in the cause of peace and reconciliation. Among his personal acquaintances were some of the great peacemakers of our time, including Thomas Merton, Daniel Berrigan, Henri Nouwen, and Thich Nhat Hanh. He worked with Dorothy Day at the Catholic Worker in New York and then went on to play a key role in mobilizing religious protest against the Vietnam War and served a year in prison for his role in destroying draft records in Milwaukee. He is the author of over a dozen books on spirituality and peacemaking, including The Root of War is Fear: Thomas Merton's Advice to Peacemakers.
---
Poetry as Spiritual Direction with Thomas Merton and Denise Levertov
July 13, 2021, 8 PM EST REGISTER HERE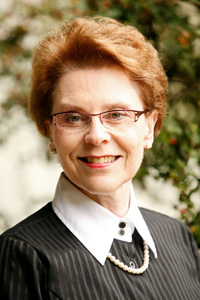 As participating readers of his powerful gift for spiritual direction, even in absentia and posthumously present, already know from their experience of his writings, the most significant forces in Thomas Merton's own spiritual formation came from his reading and pursuing of intersections and convergences with those whose influence shaped his ever-organic selfhood and its transcendence. In many ways profound and providential resonances, his "double image," Denise Levertov, like Merton, creates poetry which serves as spiritual direction. Their friendship creates a pas de deux for those inclined to join in "the general dance" of the Spirit in the cosmos.
Lynn R. Szabo is a devoted scholar of the poet, mystic, and political activist Thomas Merton. She is the editor of the first comprehensive selection of his poetry, In the Dark Before Dawn: New Selected Poems of Thomas Merton (New Directions, 2005), and is Professor Emerita of English Literature, Trinity Western University, near Vancouver. In her retirement, Lynn serves as a spiritual director, a mentor to writers and young professors, and a facilitator of study groups for the National Council of Jewish Women. Her decades of studying poetry, especially Merton's, are one of the pleasures not interrupted by her more recent life as a wheelchair navigator!
---
Why We Still Read and Need Thomas Merton: A Personal Journey
August 10, 2021, 8 PM EST REGISTER HERE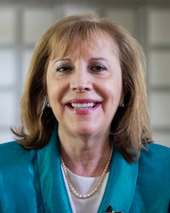 In a 1966 Commonweal article, Merton describes a time when "almost nothing is really predictable … almost everything public is patently phony, and in which there is at the same time an immense ground of personal authenticity that is right there and so obvious that … most cannot even believe that it is there." Is there a more apt description of the situation we face today? How then can we fashion a personal response to the "new normal" that is unfolding? With Merton as our navigator, is there a way to discover clarity, meaning, authenticity, and, yes, even beauty in these confounding times?
Judith Valente first began reading Thomas Merton shortly before beginning her career in journalism at the age of 21 at The Washington Post. She subsequently worked for The Wall Street Journal and was twice a finalist for the Pulitzer Prize in journalism. She then covered religion as an on-air correspondent for PBS. She is the author of two collections of poetry and several spirituality titles, including How to Live: What The Rule of St. Benedict Teaches Us About Happiness, Meaning and Community and The Art of Pausing, which she coauthored with Brother Paul Quenon.
---