Tuesdays With Merton
A webinar series presented by the International Thomas Merton Society and the Center for Spirituality at St. Mary's College in Notre Dame on the second Tuesday of each month. Free and open to the public. Registration required.
Recordings of the webinars will be available on the Tuesdays with Merton YouTube Channel within a few days of their broadcast: Tuesdays with Merton YouTube Channel. Audio-only versions also will be available later via podcast.
---
If you're enjoying these free webinars why not consider supporting the work of the ITMS by becoming a member or making a donation.
---
Upcoming Tuesdays with Merton
---
JULIANNE E. WALLACE
Of Messengers of Peace: A Liturgy for Our World in the Voices of Merton and Francis
October 11, 2022, 8 PM
.
EST
Please join us for a special Tuesdays with Merton as we gather to celebrate a liturgy for peace. This service, integrating music, readings, poetry, and reflections from the wisdom of Thomas Merton and St. Francis of Assisi, will provide a moment of reflection during times where peace often seems just out of reach. We invite you to be renewed and nourished in the wisdom of Merton and Francis.
Dr. Julianne E. Wallace is Vice President for Mission at Saint Mary's College in Notre Dame, Indiana. She holds a Doctor of Ministry in Educational Leadership from Virginia Theological Seminary, a Master of Theological Studies in Word and Worship from Washington Theological Union, and a bachelor's in Music Performance from the University of Mary Washington. She has been active in Franciscan higher education for almost twelve years, most recently as Vice President for Mission and Ministry at Alvernia University. She served as Associate Director of Faith Formation, Worship, and Ministry at St. Bonaventure University in New York. She has been an active ITMS member since 2015, site-coordinator for the 2017 Annual Meeting and coordinating the liturgical life at many other ITMS conferences.
---
Partners in the General Dance of the Spirit:
Thomas Merton and Ilia Delio Evolving into the Grandeur of God
November 8, 2022, 8 PM
.
EST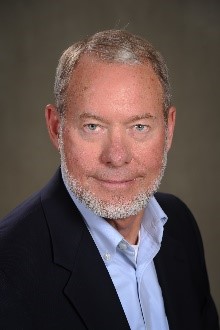 Merton and Delio are restless in spirit. They embraced the ongoing work of the Spirit in their lives as the evolutionary reality that continually called them out of the ordinary into the extra­ordinary. They accepted the awkwardness of learning how to dance in the Spirit in order to move with rhythm, rather than move through routine. To discover and live in the rhythm of the Spirit is to experience vibrancy – energy, strength and resiliency. And the Spirit invites us all: find a partner and dance.
Dr. Alan Kolp holds the Baldwin Wallace Chair in Faith & Life and is Professor of Religion at Baldwin Wallace University. In addition to his work in spirituality, he has authored books with a business colleague and Cleveland Clinic physician in the area of high performance and leadership. His forthcoming book, Better Humans, Better Performance: Driving Leadership, Teamwork and Culture with Intention­ality, will be available in the fall.
---
Previous Tuesdays with Merton Webinars:
For Further Details go to: TWM - Archive