Tuesdays With Merton
A webinar series presented by the International Thomas Merton Society and the Center for Spirituality at St. Mary's College in Notre Dame on the second Tuesday of each month. Free and open to the public. Registration required.
Recordings of the webinars will be available on the Tuesdays with Merton YouTube Channel within a few days of their broadcast: Tuesdays with Merton YouTube Channel. Audio-only versions also will be available later via podcast.
---
If you're enjoying these free webinars why not consider supporting the work of the ITMS by becoming a member or making a donation.
---
---
Previous Tuesdays with Merton Webinars:
For Further Details go to: TWM - Archive
---
"I love beer, and, by that very fact, the world."
The Humor (and Humanity) of Thomas Merton
December 14, 2021, 8 PM EST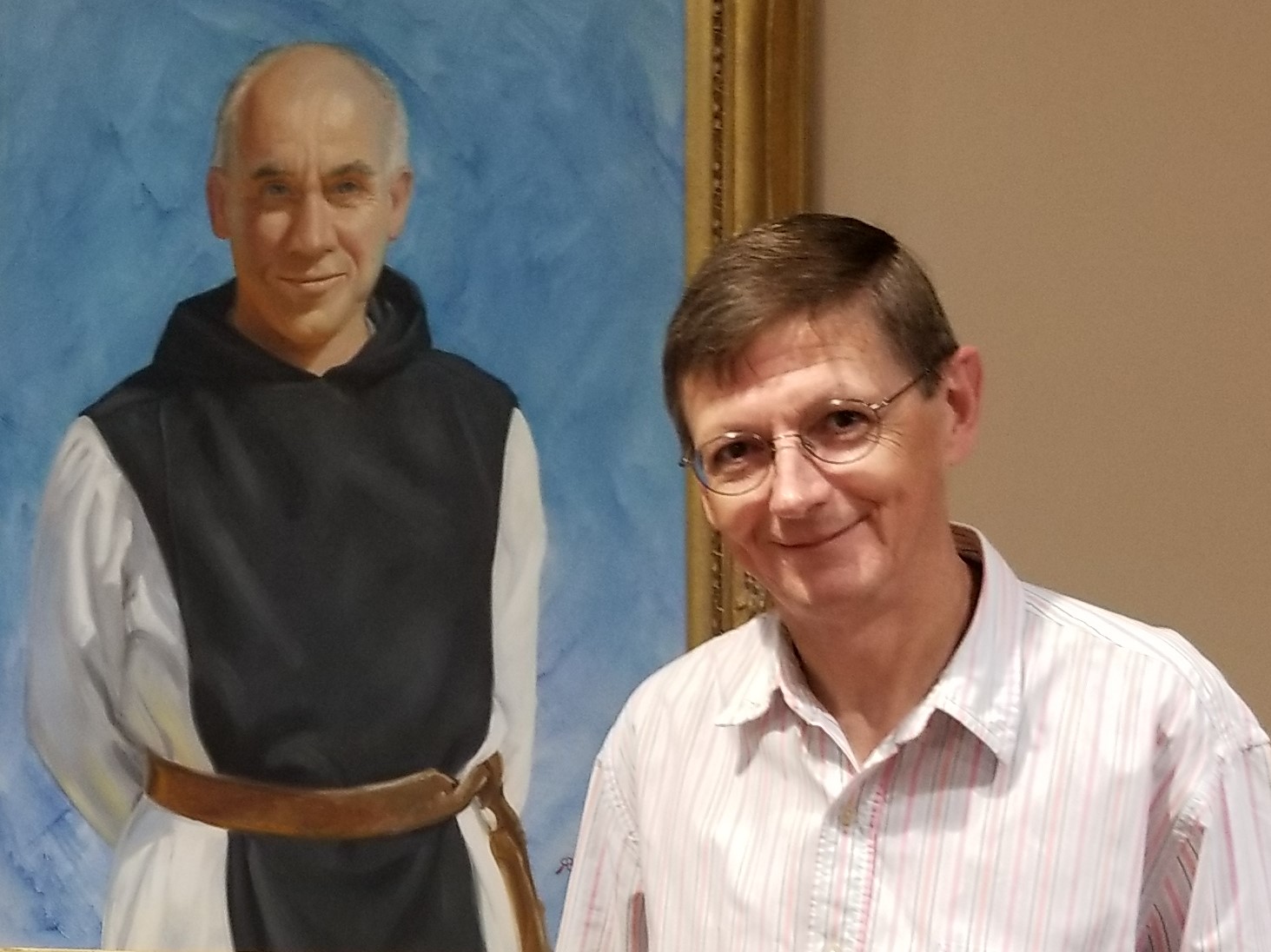 Over the years many of Thomas Merton's visitors and friends commented on his sense of humour. With the seriousness of his writings this humour can all too easily be overlooked. This presentation will explore Merton's sense of humour from his pre-monastic cartoons, through his correspondence, journal entries and recordings, to the stories told by his friends and brothers. Merton's sense of humor was a way for him to critique the world, humorously warning readers of our propensity to "wear our mitres even to bed" and reminding them of his own need for beer!
Paul M. Pearson is Director of the Thomas Merton Center at Bellarmine University in Louisville, Kentucky and Chief of Research for the Merton Legacy Trust. He is Resident Secretary of the International Thomas Merton Society and served as President for the 10th administration. Paul is a founding member of the Thomas Merton Society of Great Britain and Ireland. He edited Seeking Paradise: Thomas Merton and the Shakers, A Meeting of Angels: The Correspondence of Thomas Merton with Edward Deming and Faith Andrews, Thomas Merton on Christian Contemplation and, most recently, Beholding Paradise: The Photographs of Thomas Merton.
---
Merton, You and Me:
The Reality of Life in the Pascal Mystery
January 11, 2022, 8 PM EST
Surrounded by suffering and death, we believe in redemption and new life. Besieged by every form of war, we hope for peace and the coming of God's Kingdom. Where is war present in your life? Is it only experienced "out there," or can it be found "in here" as well? Have you identified an enemy to destroy? Are you sure that enemy is not yourself? Excerpts from Doug's play "Merton and Me – A Living Trinity" and these words of Thomas Merton will guide our reflection: "Life and death are at war within us. As soon as we are born, we begin at the same time to live and die."
Douglas Hertler (aka Doug Lory) is a professional actor, playwright, retreat leader, and NYC tour guide. He also works at Fordham University School of Law as an actor/educator. His one-man play "Merton and Me – A Living Trinity" debuted in the fall of 2018 for the Corpus Christi Chapter of the ITMS. Doug spent the month of January 2020 living with the Trappist community of Mepkin Abbey as a monastic guest and will be performing his show there in February. He also serves on the board of the American Teilhard Association. His website is www.mertonandme.com.
---
Our Crisis of Authority and Thomas Merton
February 8, 2022, 8 PM EST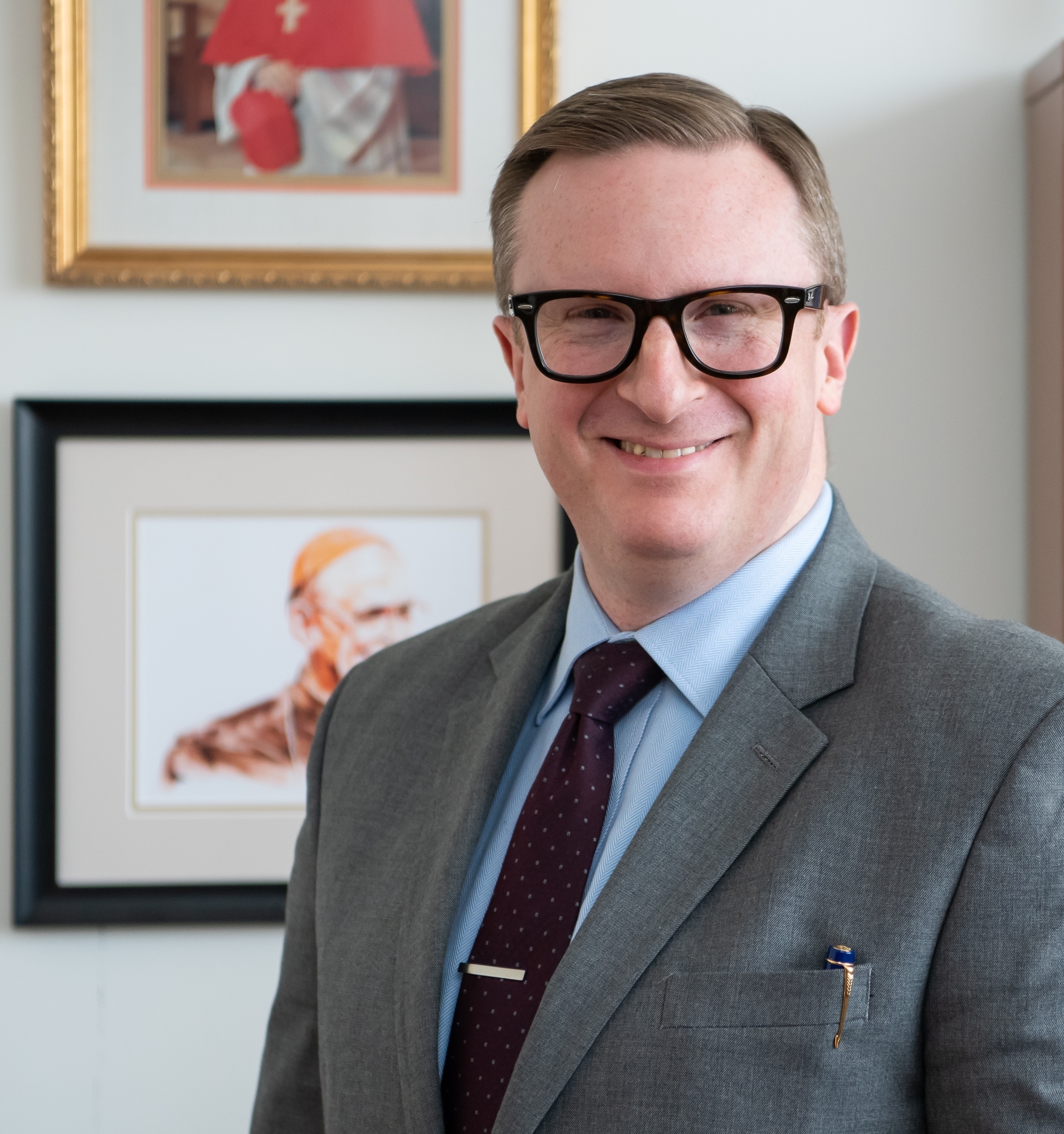 The Polarizing Conflicts that divide the Catholic Church and social life are widely recognized but poorly understood. Thomas Merton understood what we face as a crisis of authority that has far-flung implications and whose fullest dimensions have come into view only in decades since he died. We will explore the crisis of authority as we now experience it in 2022, and we will look to Merton for wisdom about how we can resolve the crisis.
Steven P. Millies is professor of public theology and director of The Bernardin Center at Catholic Theological Union in Chicago. His most recent book is Good Intentions: A History of Catholic Voters' Road from Roe to Trump (Liturgical Press, 2018).