Tuesdays With Merton
A webinar series presented by the International Thomas Merton Society and the Bernardin Center at Catholic Theological Union on the second Tuesday of each month. Free and open to the public. Registration required.
Recordings of the webinars will be available on the Tuesdays with Merton YouTube Channel within a few days of their broadcast: Tuesdays with Merton YouTube Channel. Audio-only versions also will be available later via podcast.
---
If you're enjoying these free webinars why not consider supporting the work of the ITMS by becoming a member or making a donation.
---
---
Previous Tuesdays with Merton Webinars:
For Further Details go to: TWM - Archive
---
Thomas Merton's Contemplative Exercises for Entering the School of Our Lives
December 8, 2020, 8 PM ET REGISTER HERE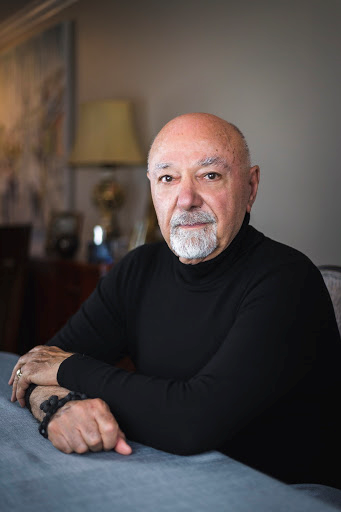 The volume Monastic Observances includes Merton's notes for teaching prayer. He inspired his novices to apprehend their lives as "schools of wisdom". He mentored a contemplative re-translation of their historical and inner experiences as exercises designing their truest selves. Merton's writing contains his own spiritual exercises for his continuing education in the school of a Divine Providence. Exercises in his journals can mentor re-translations of our own lives, producing conscious epiphanies of the graced interdependence of "all things" that continually conspire to propel our loving the world of our relationships that create our "one, wild and precious" lives (Mary Oliver).
Jonathan Montaldo served as director of the Thomas Merton Center and as president of the ITMS. As associate director for the Merton Institute for Contemplative Living, he directed its retreat center Bethany Spring. He co-created Bridges to Contemplative Living with Thomas Merton and co-edited The Intimate Merton. Other renditions of Merton's writing include A Year with Thomas Merton, Dialogues with Silence, and Choosing to Love the World. He narrated five Merton audiobooks. A co-general editor for Fons Vitae's Thomas Merton & series, he presents retreats based upon Merton's legacy for mentoring our spiritual formations.
---
Turning to Thomas Merton
as a Trustworthy Guide in the Gentle Art of Contemplative Living
January 12, 2021, 8 PM ET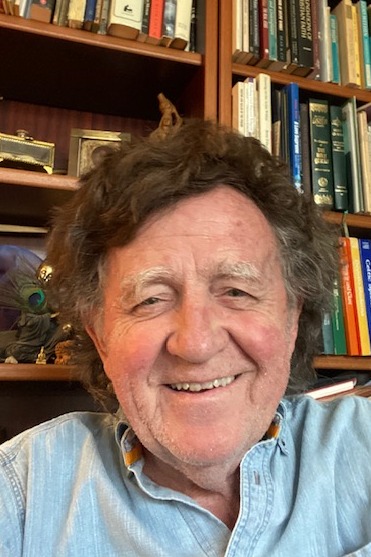 In our time together I will share aspects of Merton's life and teachings that had a profound and lasting effect in my own life and in my attempts to pass on to others what Thomas Merton has passed on to me. These foundational aspects of Merton's life and teachings include our own unfolding life with all its blessings and broken edges embodying the presence of God that protects us from nothing even as it unexplainably sustains us in all things, as well as Merton's vision of the hidden wholeness where everything connects as realized in the con­templative depths of the world's great religions and in all of life.
Dr. James Finley received spiritual guidance from Thomas Merton as a novice at the Abbey of Gethse­mani. He is a contemplative teacher and writer and a retired clinical psychologist. He leads the weekly podcast "Turning to the Mystics" in his role as core teacher in the Living School for Action and Contemplation founded by Father Richard Rohr. James is the author of Merton's Palace of Nowhere, The Contemplative Heart, and Christian Meditation: Experiencing the Presence of God.
---
Created for Joy: Becoming Who We Are, Together
February 9, 2021, 8 PM ET
During these turbulent, uncertain times of pandemics – corona virus, racism, unbridled individualism – and, thankfully, of moral reckoning, Thomas Merton offers a welcome and much needed message of hope. He reminds us that we are "created for JOY." In this presentation, we will consider how Merton experienced and envisioned joy, particularly the joy of being human and the joy of friendship. For Merton, joy is both promise and vocation. How, then inspired by Merton, might we learn to delight in the "immense joy" of being human and "together . . . travel our own road to joy"?
Christine M. Bochen, professor emerita of religious studies at Nazareth College, Rochester, New York and a founding member and past president of the International Thomas Merton Society, has taught courses, given retreats, and spoken on Merton in a variety of venues in the United States, Canada, and abroad. Christine is co-author, with William H. Shannon and Patrick F. O'Connell, of The Thomas Merton Encyclopedia; editor of Courage for Truth, Learning to Love, and Thomas Merton: Essential Writings; and co-editor, with William H. Shannon, of Cold War Letters and Thomas Merton: A Life in Letters.
---