Tuesdays With Merton
A webinar series presented by the International Thomas Merton Society and the Center for Spirituality at St. Mary's College in Notre Dame on the second Tuesday of each month. Free and open to the public. Registration required.
Recordings of the webinars will be available on the Tuesdays with Merton YouTube Channel within a few days of their broadcast: Tuesdays with Merton YouTube Channel. Audio-only versions also will be available later via podcast.
---
If you're enjoying these free webinars why not consider supporting the work of the ITMS by becoming a member or making a donation.
---
---
Previous Tuesdays with Merton Webinars:
For Further Details go to: TWM - Archive
---
Malgorzata Poks
The Geography of Lograire as Thomas Merton's Ultimate Autobiography
June 14, 2022, 8 PM EST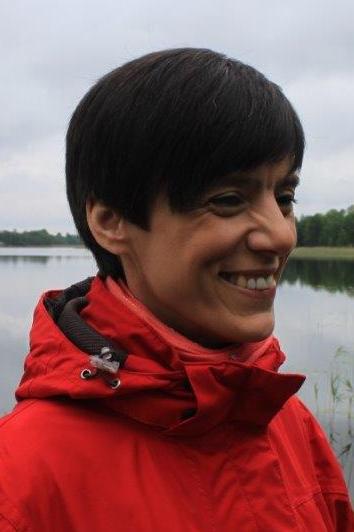 Thomas Merton's famous autobiography The Seven Storey Mountain (1948) was the product of a young mind devastated by ambivalence and thirsting for certainty. Twenty years after its publication Merton felt dissatisfied with that book's moral rigidity and finality of opinions, with his evasions and half-conscious posturing. The Geography of Lograire (1969), his mature auto¬biography, enacts the master theme of Merton's writing – the search for the authentic self – as a constant process of self-invention and renegotiation of cultural codes. In my presentation I will attempt an autoethnographic reading of The Geography of Lograire.
Dr. Malgorzata Poks is an assistant professor at the Institute of Literary Studies, Faculty of Humanities, at the University of Silesia in Katowice, Poland. Her monograph Thomas Merton and Latin America: A Consonance of Voices (2006) received the International Thomas Merton Award, and her article "Home on the Border: In Ana Castillo's The Guardians" was awarded the 2019 Javier Coy Biennial Research Award. Recently she translated into Polish Linda Hogan's native memoir The Woman Who Watches Over the World and finished writing Decolonial Animal Ethics in Linda Hogan's Poetry and Prose.