The Merton Annual - Volume 27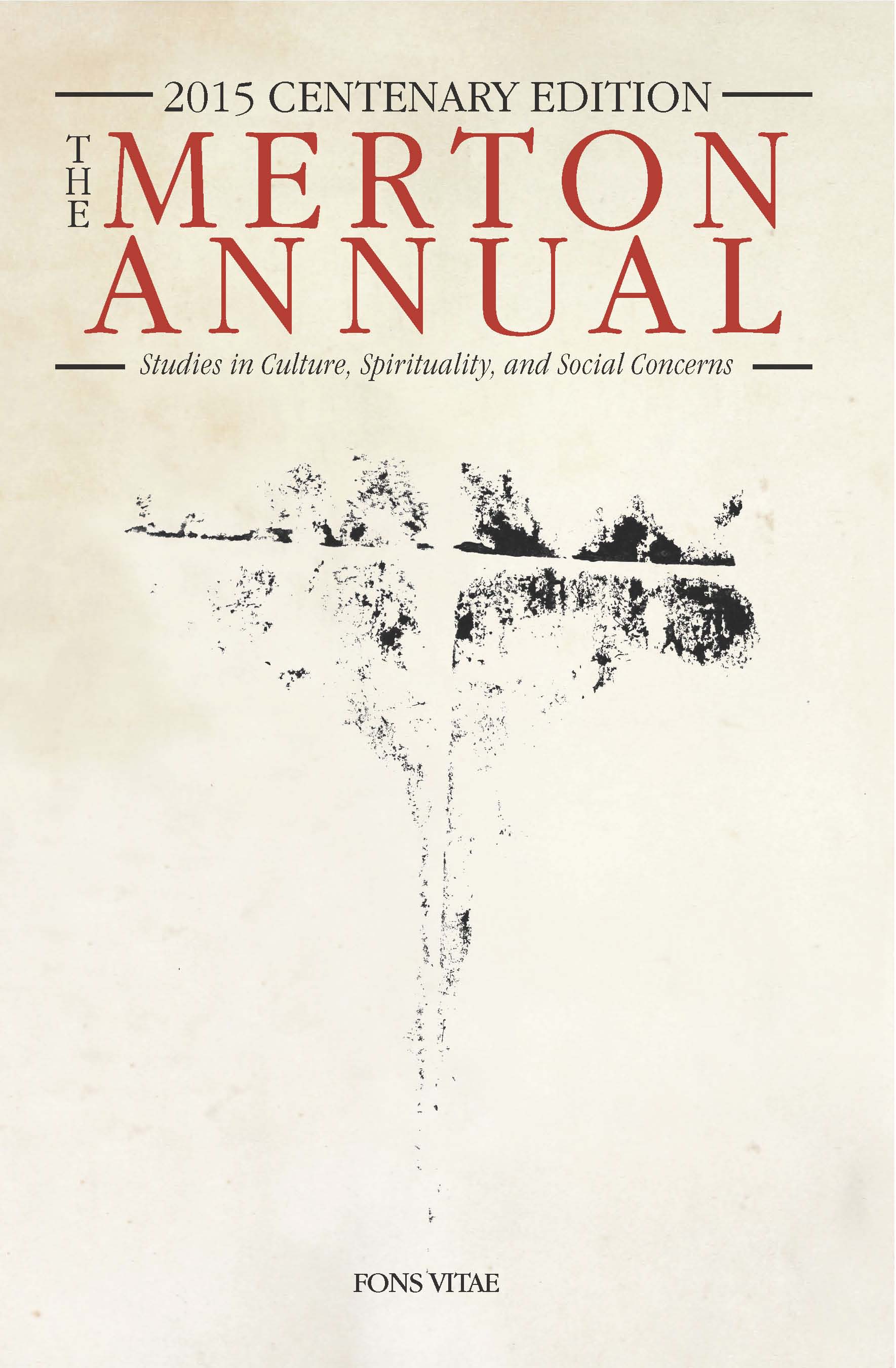 Merton, Thomas. "Aesthetic and Contemplative Experience – James Joyce," transcribed and edited by Paul M. Pearson. 35-44.
"A Conversation with Hildegard Goss-Mayr about Thomas Merton," conducted by Detlev Cuntz, translated by Linda Maloney. 45-56.
Pramuk
, Christopher. "Rumours of Glory: Walking in the Dark Half-Light of Faith." 57-71.
Gardner
, Fiona . "Internal Countries: Where the Self Redeemed by Christ Becomes the World Redeemed by Christ." 72-82.
P
oks, Malgorzata. "'Love Wins Because It Is Bad Business': The World Redeemed by Christ in Eighteen Poems." 83-98.
Rosman
, Artur. "'How Could I Not Think of This?' Milosz's Thomistic Challenge to Merton." 99-106.
Higgins
, Michael W. "Finding Christ in the East." 107-121.
Thurston, Bonnie. "'An Entirely New Spiritual Reality': Thomas Merton on Life in Christ." 122-132.
Beltrán Llavador, Fernando. "Landscapes of Redemption: Thomas Merton's Vision of the World from the Mount." 133-148.
Labrie, Ross. "Merton on Art as Truth." 149-164.
Loughrey, Glenn. "Speaking Out for Those in Exile." 165-174.
O'Connell, Patrick F. "Redeeming the Time from Destruction." 175-200.
Raab, Joseph Quinn. "2013 Bibliographic Review Essay: The Grandeur of God in a Picture of Hell." 201-210.
Raab, Christian, OSB. Rev. of In the Valley of Wormwood: Cistercian Blessed and Saints of the Golden Age by Thomas Merton edited by Patrick Hart, OCSO. 211-215.
Pramuk

, Christopher

. Rev. of Thomas Merton: Selected Essays by Thomas Merton edited by Patrick F. O'Connell. 215-220.
O'Connell, Patrick F. Rev. of Seeing the World in a Grain of Sand: Thomas Merton on Poetry; "God Speaks to Each of Us": The Poetry and Letters of Rainer Maria Rilke; Thomas Merton on William Faulkner and Classical Literature; "All the Living and the Dead": The Literature of James Joyce; Prayer and Growth in Christian Life; "Man to Man": A Message of Contemplatives to the World (1967); Living Contemplatively: Address to the Carmelite Sisters of Savannah (1967); The Search for Wholeness. (CDs). 220-232.
Dadosky
, John. Rev. of Merton & the Tao: Dialogues with John Wu and the Ancient Sages, edited by Cristóbal Serrán-Pagán y Fuentes. 233-234.
O'Connell, Patrick F. Rev. of

Mystics, Muslims, and Merton by Sidney H. Griffith

. (DVDs/CDs) 234-238.
Bell, Ian. Rev. of Answering the Contemplative Call: First Steps on the Mystical Path by Carl McColman. 238-242.
McGregor
, Michael. Rev. of poems (1962-1997) by Robert Lax, edited by John Beer. 242-247.
Carr, Raymond
. Rev. of Hope Sings, So Beautiful: Graced Encounters Across the Color Line by Christopher Pramuk. 248-252.
Gardner
, Fiona. Rev. of The Lives of Erich Fromm, Love's Prophet by Lawrence J. Friedman. 252-255.